7th Pay Commission – If Government fails to hikeAllowances from April 1, they will invite agitation of Employees, says NJCA Chief.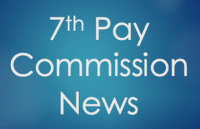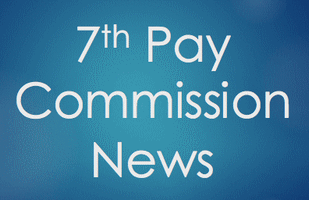 7th Pay Commission news – Although April 1 was considered to be the tentative date for increasing the allowances of central government employees, the Finance Ministry is yet to send out an indication in this regard.
The committee on allowances, headed by Finance Secretary Ashok Lavasa, is yet to submit its report to the government. The National Joint Council of Action (NJCA), which has been negotiating with the Centre over the 7th Pay Commission report, is expected to launch an agitation if the allowances are not hiked from April 1.
"If the government fails to implement the hike in allowances from April 1, then they will invite the agitation of employees," said NJCA convenor Shiv Gopal Mishra while speaking to India.com. "The committee on allowances should have submitted its report by now. We don't know why it has been delayed for so long," Mishra added.
The veteran unionist also demanded the government to provide arrears to the central government employees from the date of implementation. Sounding a pessimistic tone, Mishra said, "Arrears are unlikely. But protests are most likely if they hike the allowances without providing the employees with arrears. This is our genuine demand. The total amount pending from January 1, 2016 should be given to the employees."
Earlier in the week, Centre hiked the Dearness Allowance (DA) for central government employees. DA was increased to 2 per cent. However, the unions were disappointed with the hike. "We were expecting a hike of at least 3 per cent. This matter would be raised in the meeting of National Council," Mishra added.
The 7th Pay Commission report implemented in July last year increased only the basic component of the salaries of the employees. Due to the anomalies raised by employee unions, Centre had deferred the hike, tasking Finance Secretary to review the recommendation of Justice (retd) AK Mathur-led 7th Pay panel.
The Lavasa committee was scheduled to submit its report in November. However, the Finance Ministry provided it an extension of three months. In February, Model Code of Conduct was imposed due to the five-state assembly elections underway.
Although, the committee was expected to submit its report immediately following the conclusion of assembly elections, no development has been reported so far. While answering a query in the Lok sabha, MoS Finance Arjun Singh Meghwal confirmed that committee on allowances is yet to submit its report to the Centre.